Evolução EcoLodge is a jungle hotel designed to guarantee to all the guests unique eco-tourism experiences by offering contact with the natural beauty of the Acajatuba Lake area, leisure and entertainment activities in the Amazon Jungle.
Bilingual guides and experts in Biology, Geography and Regional Anthropology are available to offer accurate information about the Amazon.
Surrounded by the dark waters of Rio Negro, it is located in Acajatuba, an incredibly beautiful area of Amazonas state around 70 away km from Manaus. Our architectural structure offers comfort and safety, maintaining the harmony of its facilities with cultural and environmental peculiarities of the Amazon.
We have 22 superior category rooms accommodating up to 03 people, with functional and fully comfortable infra-structure, air conditioning, electric shower, small fridge, safe and balcony with hammocks.
The complex is also equipped with bar, floating pier, reception, a hammocks area, restaurant, games room, reading room, lounge for events, camping area and wireless internet, which s free of charge.
We offer responsible tourism services contributing to social development and preservation of our cultural heritage, forming regional guides and generating jobs and income for local communities.
Seasonal differences - the longest period of river drought occurs from August to December, ideal season for sport fishing, besides ecotourism. The flood period is from March to July.
Package Anãma-eté (3 Days/2 Nights)
Day 1
08:00am Departure from hotel in Manaus to São Raimundo Pier where we will depart by boat to the Meeting of the Waters. The water of Solimões River and from Rio Negro flow kilometers long without mixing due the different temperatures and biochemical composition, forming a spectacle of nature. Then we will stop for lunch (included) and head back to Manaus, from where we will depart to Evolução Ecolodge, welcome drinks and check in.
Our transfer to Evolução departs by coach for about 2 hours; then we stop at the riverbanks to change into a motorized canoe and reach Evolução after a 30, 40 minute boat ride.
12:00pm - Lunch
03:00pm – Guide and guests will head for an excursion in motorized canoes into the Igapó (annually flooded forest) and small creeks to see life on the floodplains with possibility to see Monkeys and Sloths. Late in the afternoon we will try to catch the terrific piranhas and take some time to contemplate the sunset.
07:00pm - After Dinner the evening is at leisure.
Day 2

07:00am - Breakfast
08:00am - Jungle Treeking lead by an specialist jungle tour guide, we will walk among big trees and breath the most fresh air on earth and also get information about the flora and fauna of this wonderful region and visit a Caboclo (Native's) House where we will be able to see how riverside families live, and learn about their customs and traditions. These people usually live from manioc plantation and prepare the famous Manioc Flour. They are called "Caboclos" (miscegenation between white europeans and Amazonian Indians). The history of the Amazonian population and the rubber cycle is also explained here.
12:00pm - Lunch
03:00pm - We will visit a beautiful local village: Acajatuba Community, where locals live from manioc plantations, fishing, different regional fruits like tucumã, cupuaçu, and açai palm trees, rubber and Brazil-nut trees. It's also possible to learn how they produce crafts using natural seeds and material taken from the jungle.
07:00pm - Farewell dinner
08:00pm – Caiman Spotting guided trip. Visitors will explore the river's edge in the dusk and check a world of nocturnal activity. We might spot frogs, snakes and night hawks and the caimans which are most active at night. Big chances we will see some of them. Guide uses a flashlight to find the caimans besides smaller creatures in the water and on the trees.
Day 3
07:00am - Breakfast and morning free to swim, rest or enjoy the lodges facilities. 09:30am - Check out
10:00am - Departure from the lodge to Manaus, once again, first by motorized canoe, and then by coach, to the airport or to your hotel in Manaus.
Included meals:
Day 1 - Lunch, dinner
Day 2 - Breakfast, lunch, dinner
Day 3 - Breakfast
Note: Swimming with the Dolphins & Pirarucu Experience are optional activities (not included in our rates) that can be purchased on the spot. Visit to "Dessana" Indians is also an optional activity and is not included on our package. It can be purchased on the spot, or with us upon booking of your Evolução EcoLodge Package.
Visit to the Meeting of the Waters can be arranged either on first or on last day, according to your arrival flights in Manaus.
Do you want to know more about The Amazon?
Our Safety Measures Against Pandemia

Photo Gallery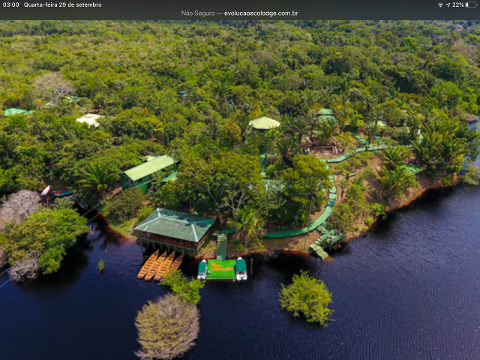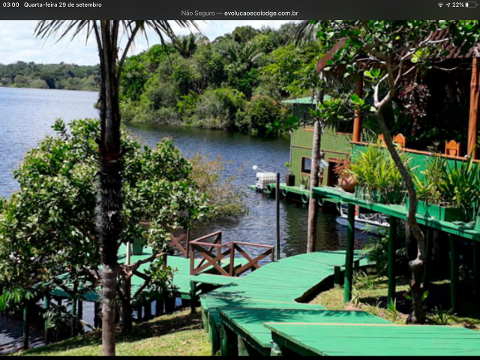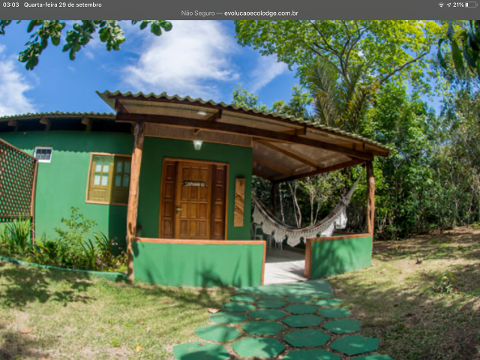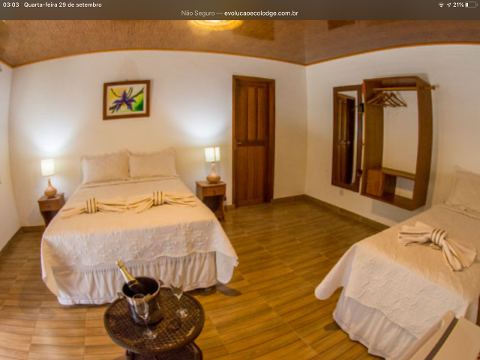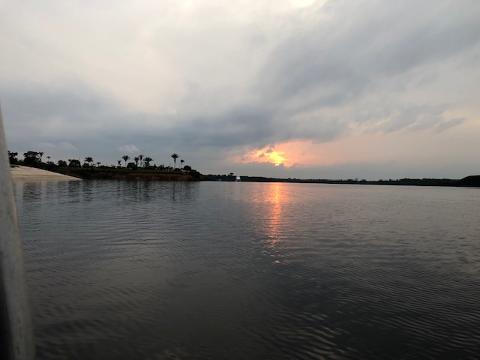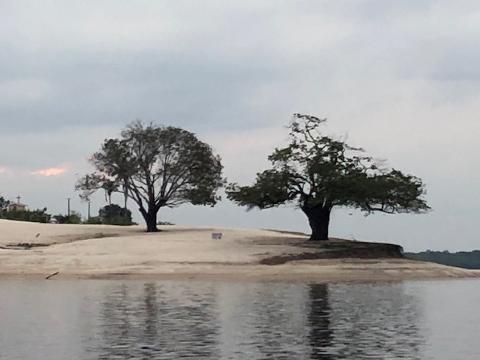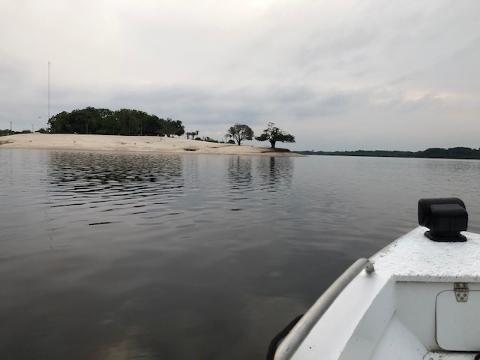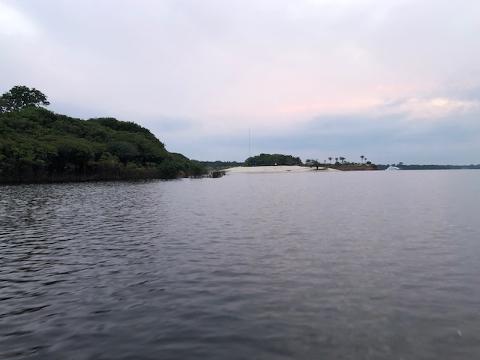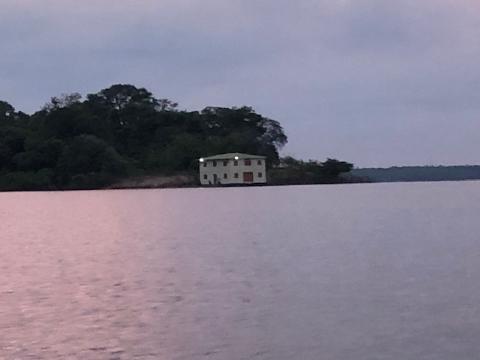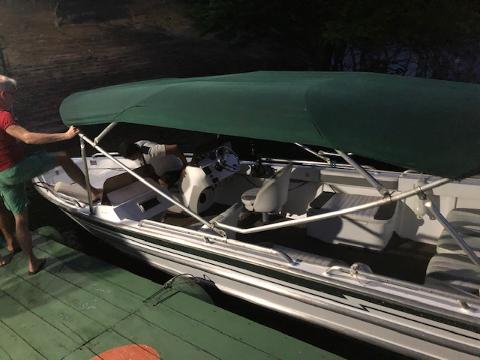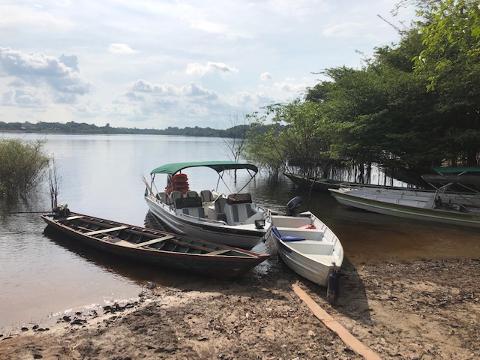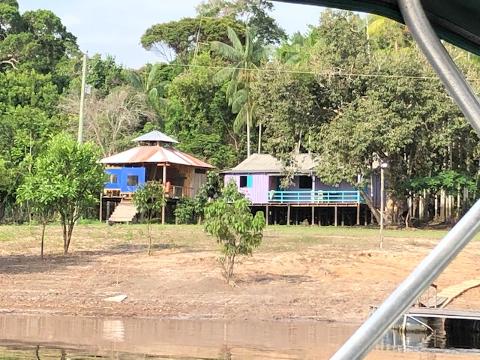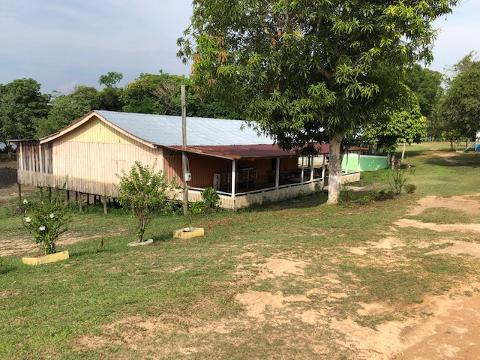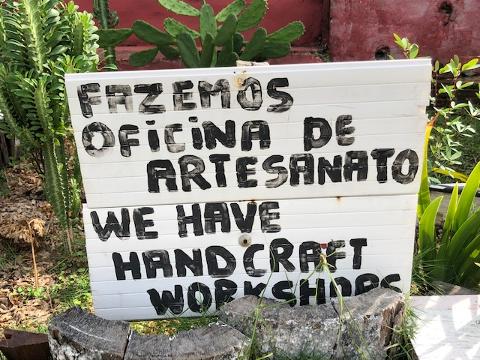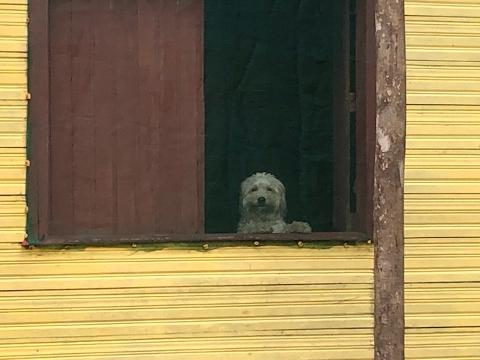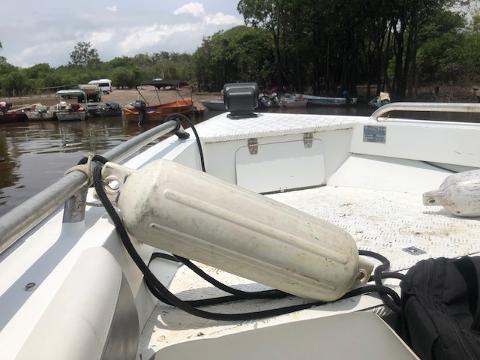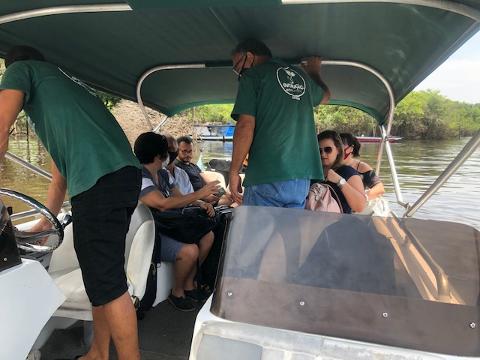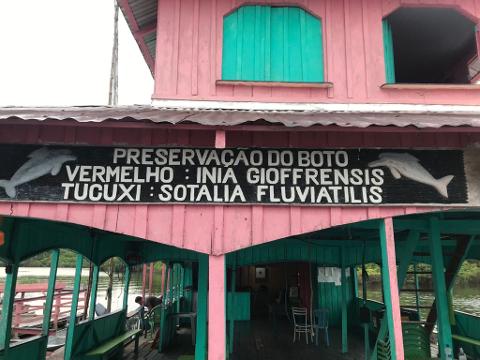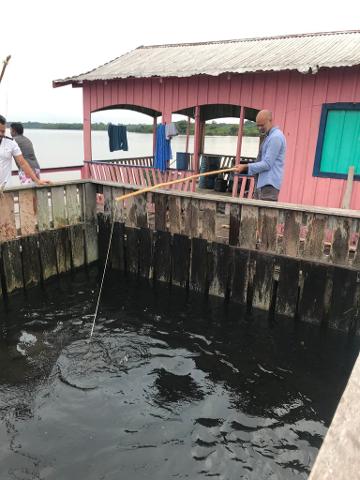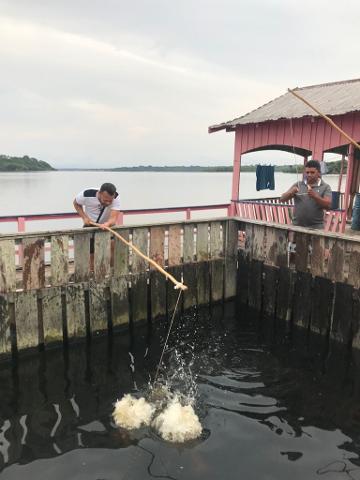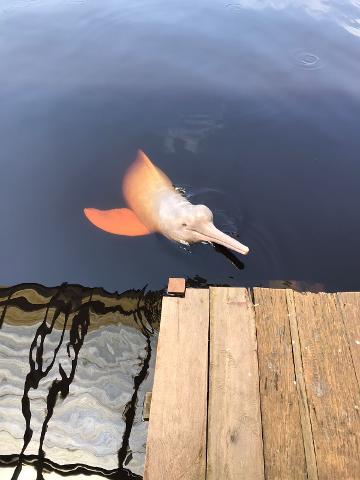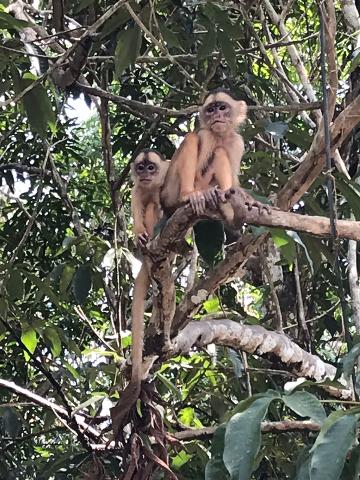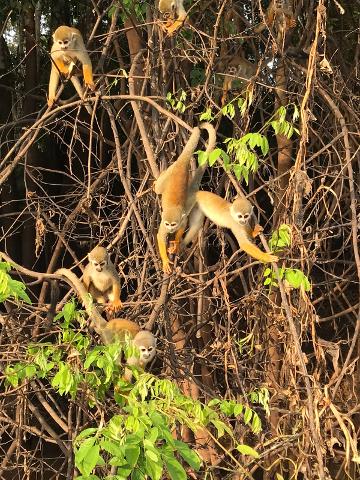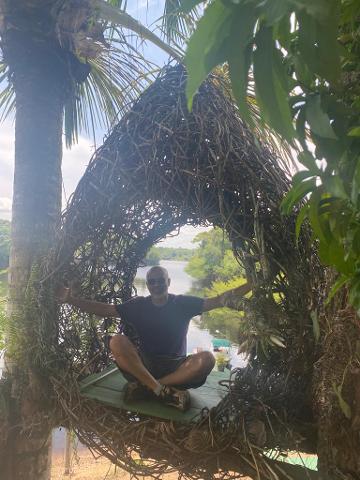 Location
Endereço: Avenida do Turismo, 116 – sala 23 Bairro Tarumã , Manaus AM
Get Directions